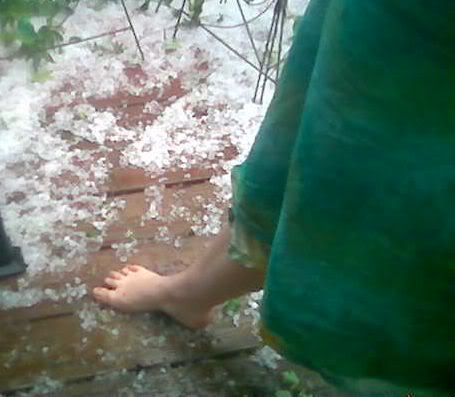 Taken an hour ago, right after the tornado siren had quieted down. I still can't believe the size of the hailstones around here. (If that skirt looks crappy it's because I made it myself).
I was reading in the sunshine earlier, and left my coffee cup out. It caught about an inch and a half of rainwater. I think my evening plans are off now :/
I have a big post about films and videogames cooking, but it is still a mess. It may yet emerge. Til then, enjoy the weather.